This is not your typical website. This website from the family office of Nintendo's founder just brings back the 80s vibes.
It's nothing short of amazing what you come up with when you're not bounded by traditional constraints of what a website is supposed to look like.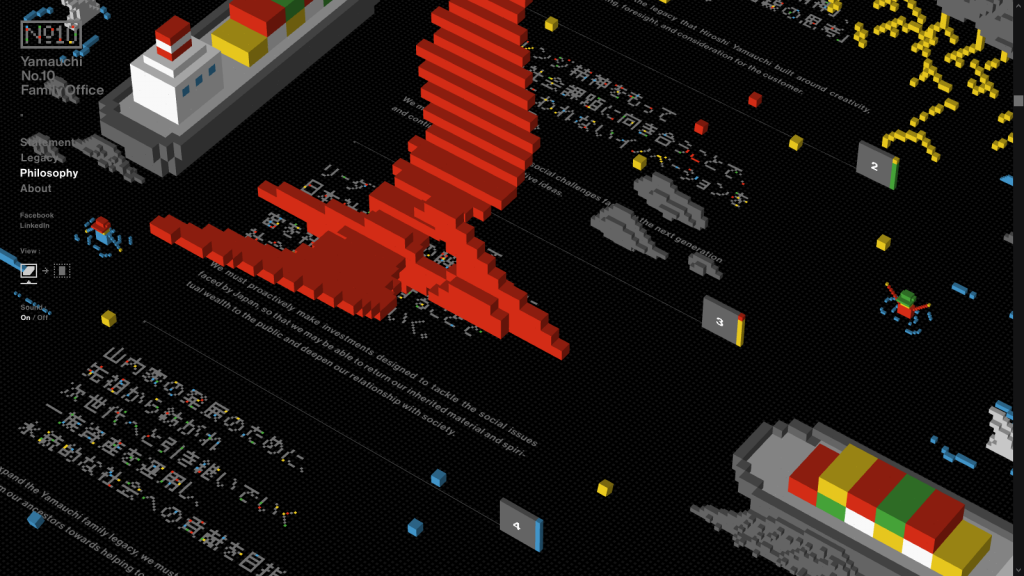 We are Yamauchi-No.10 Family Office. Our mission is making a contribution to the society through our activities. https://y-n10.com/
Source: Yamauchi No.10 Family Office
Tip: Use browser zoom to zoom out to see more of the action going on.