Woops. YouTube is down at the moment.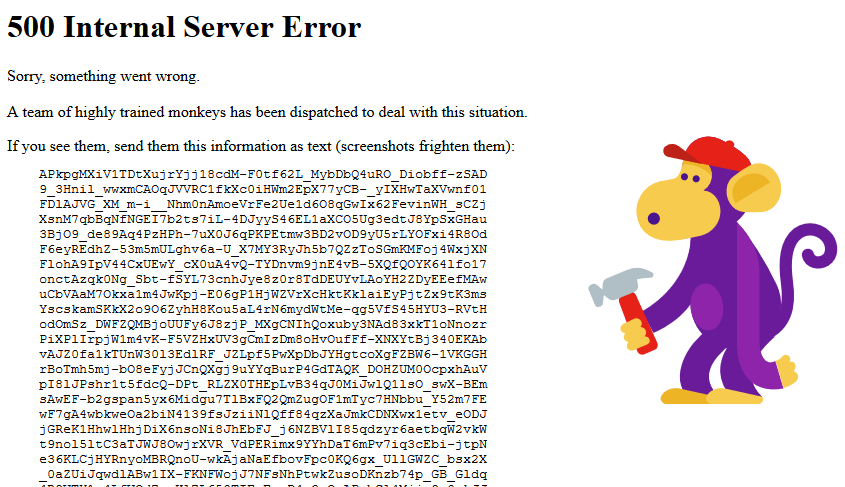 It's interesting that Google chooses to display an encrypted message (presumably containing details of the error) on the client browser. This is certainly a novel way for users to report the problem without exposing potentially sensitive details (eg. file paths) to them.
YouTube is down and reports are coming in worldwide about the service being unavailable.
Source: YouTube Down According to Reports Worldwide & Twitter Reacts
Update: Service is up after about 2 hours