Text-to-image generation is now surprising good. Some predicts the end of stock photo business – why use a stock photo when you can generate any image you need just based on description?
Google develops competing model to DALL-E 2, which purportedly performs better than the latter and other models in a test with human raters.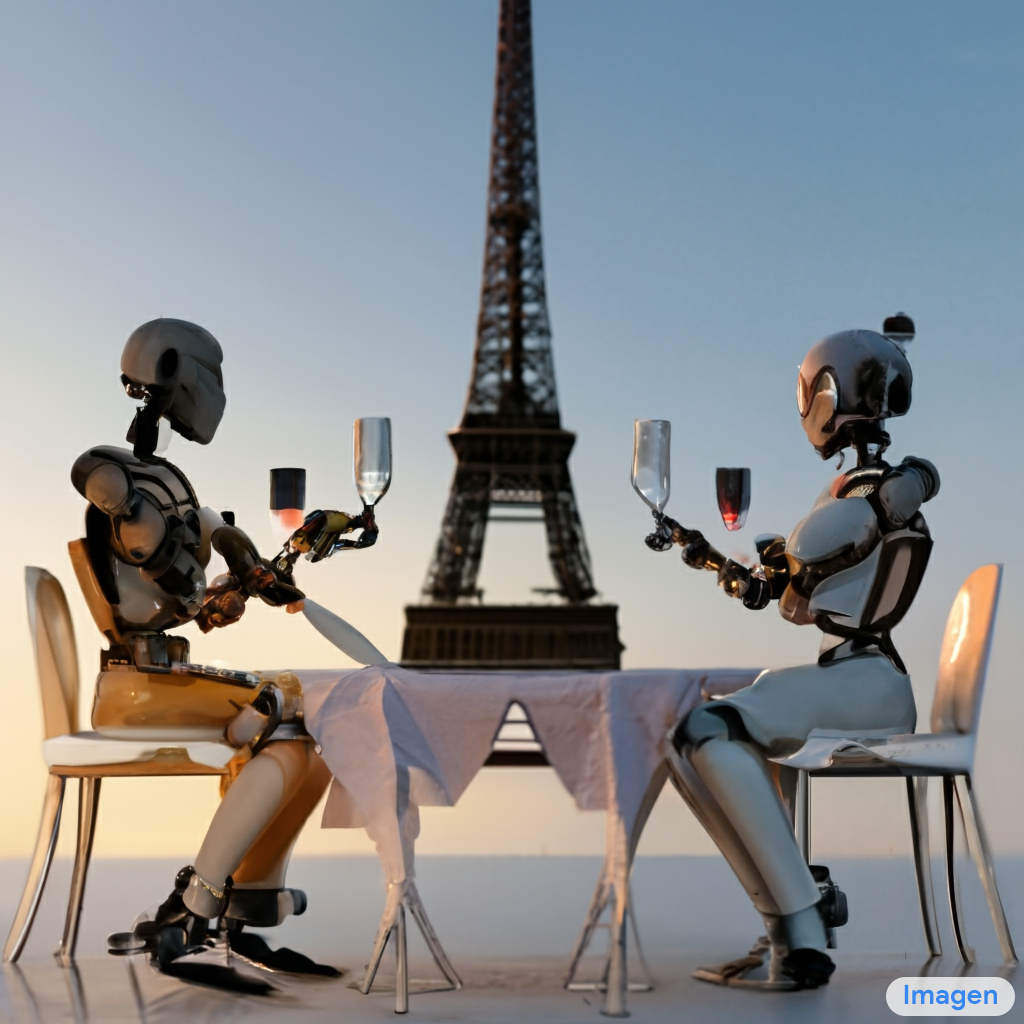 Generated from text prompt "A robot couple fine dining with Eiffel Tower in the background".